Form
Last modified: March 18, 2022
Add a Contact us form
Go to administrator (dashboard) site

Go to WpForms, then click Add New

Select Simple Contact Form

Select existing page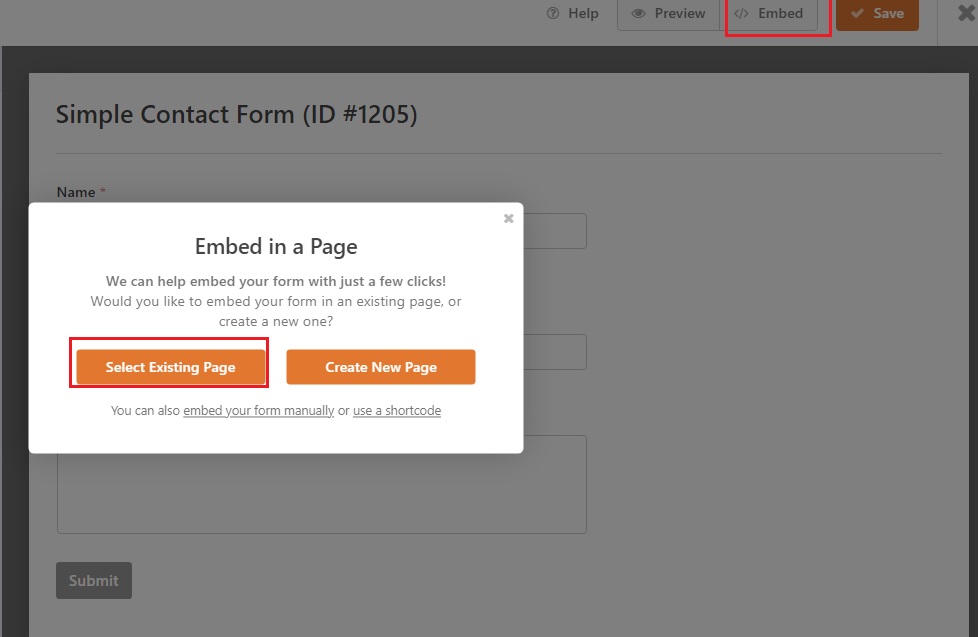 Select Contact us

Edit the page with Elementor. Drag the WPForms to page, select the form and finally Update Now it looks like this.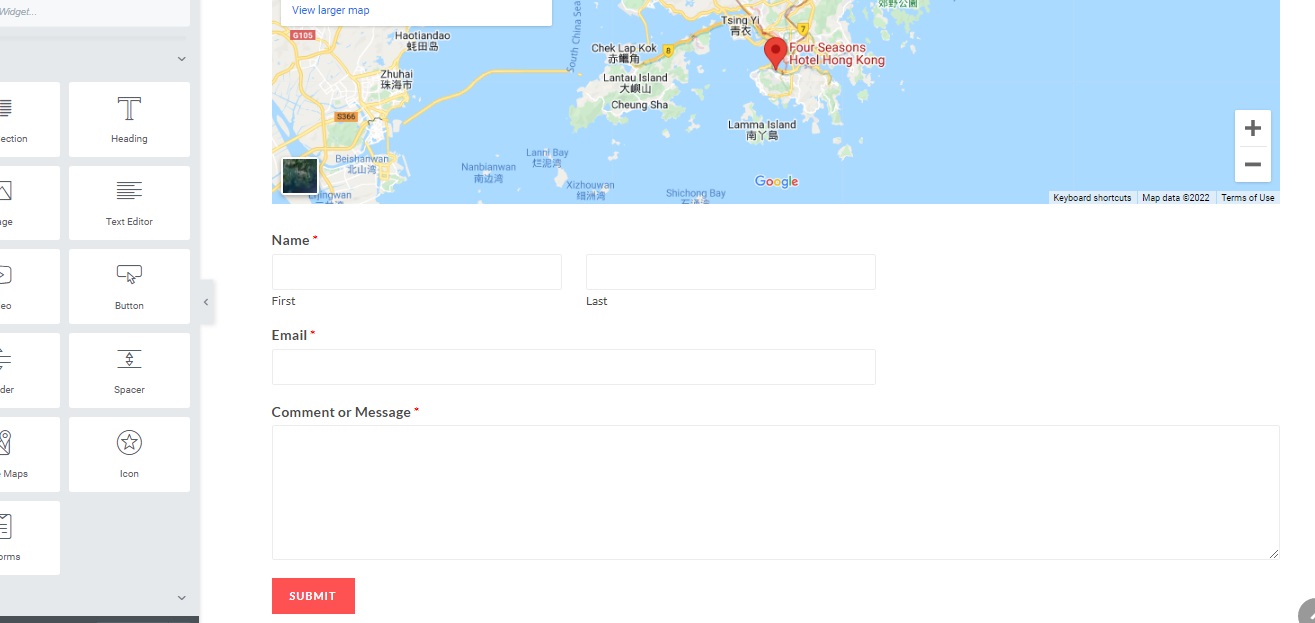 At the stage, people filling up form will not be able to send email or goes to junk email.
We are going to setup SMTP to provide better method to send email.
Go back to administrator (dashboard) site Select WPForms, then SMTP and finally install Instal WP Mail SMTP plug-in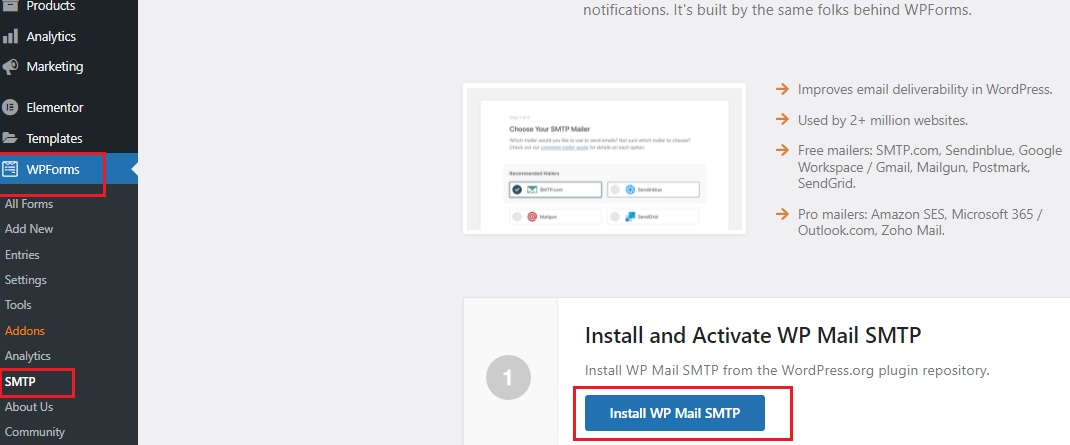 Now we setup SMTP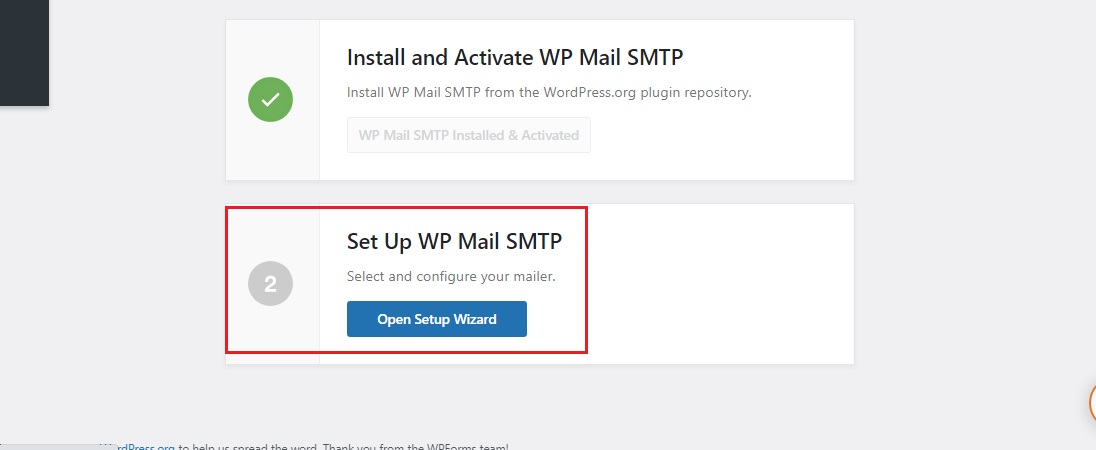 You can select your prefer Provider e.g. Google/Gmail.com