Package-pfBlocker
Last modified: March 19, 2022
What is PfBlockerNG?
pfBlockerNG is an excellent Free and Open Source package developed for pfSense® software that provides advertisement blocking and malicious content blocking, as well as geo-blocking capabilities.
1. Go to System -> Package Manager -> Available Packages menu
Search for pfBlockerNG package
We are going to install pfBlockerNG 3.x package
Click Install to install the package
Confirm to install


Setup complete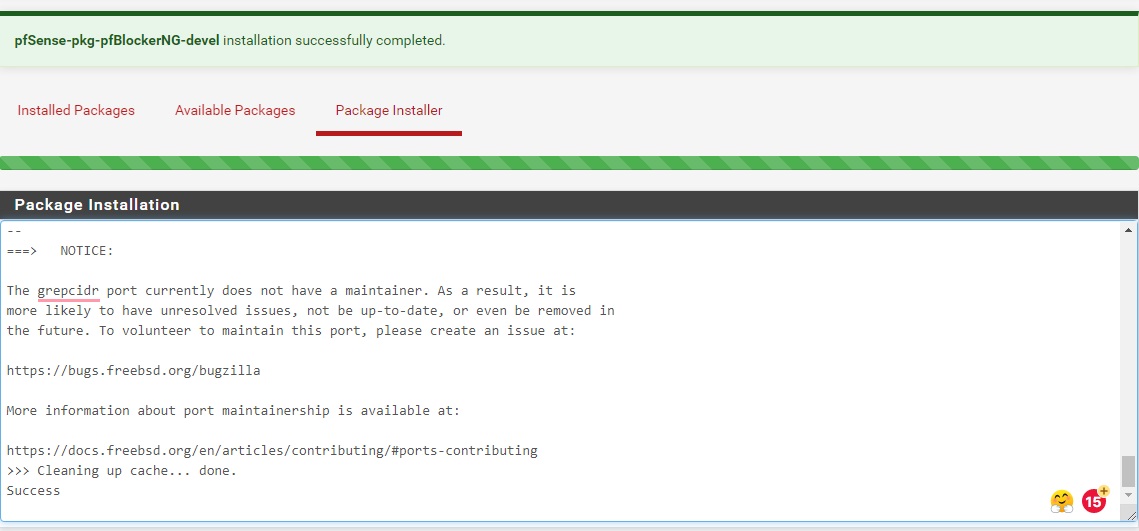 Now are going to configure it.
2. Go to Firewall -> pfBlockerNG
Click Wizard to start configuring pfBlockerNG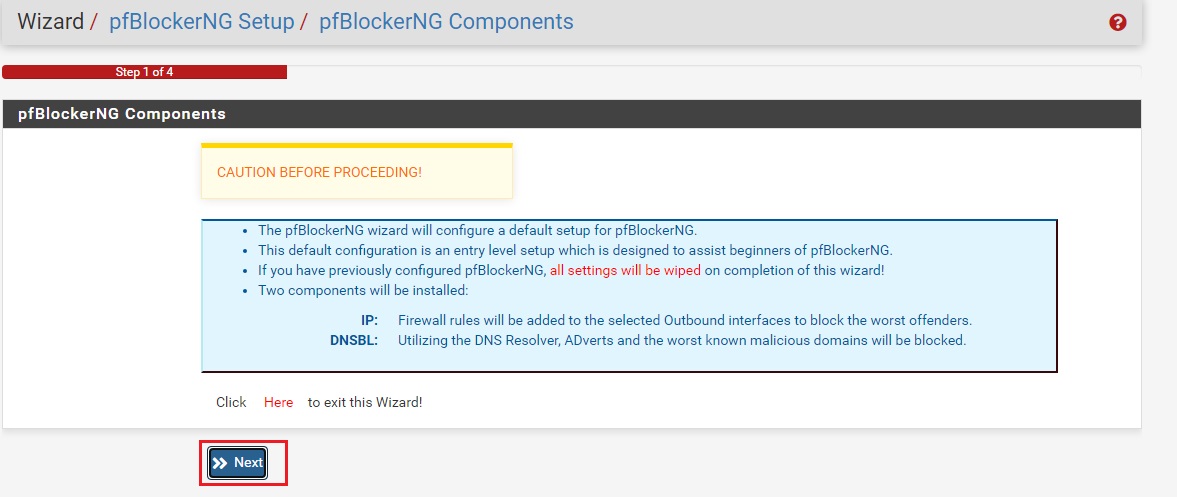 Inbound is WAN/Internet and Outbound are LAN/VLANs
I change VIP Address to 10.10.99.1 as default (10.10.10.1) conflict with my VLAN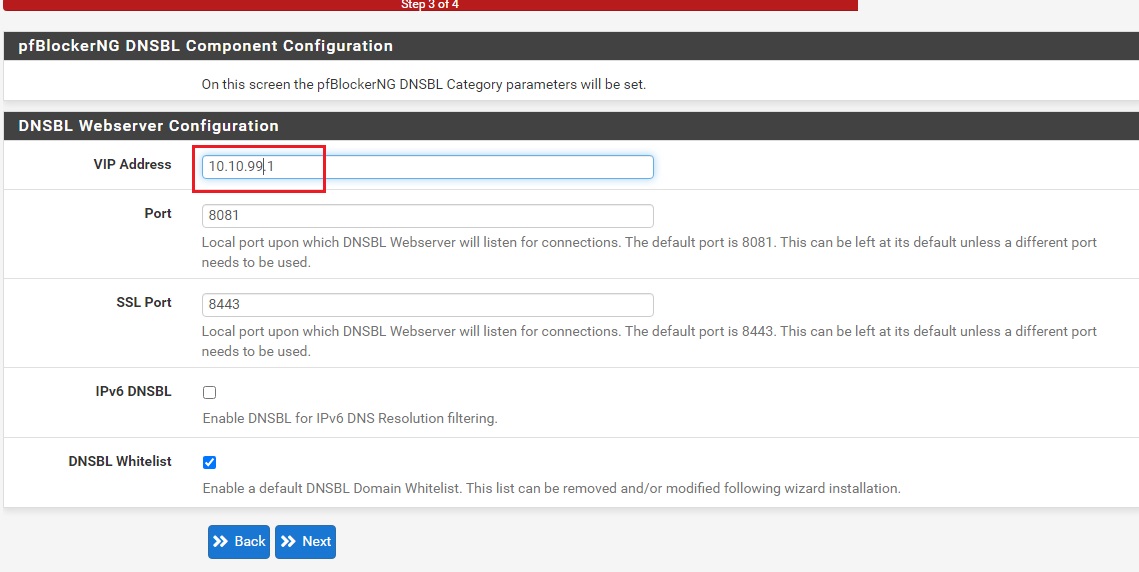 It is successfully install, and it run cron job to fetch rules to block