Module
Last modified: March 13, 2022
How to Display Module Positions in Joomla?
Why we need it? It will help to location of position so that we can assign the module(s) to it.
Go to Administrator site

Click Global Configuration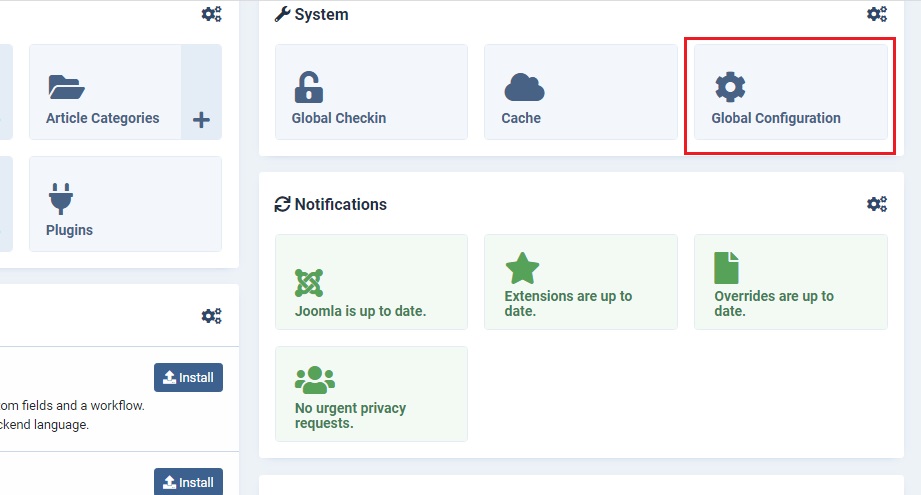 Select Templates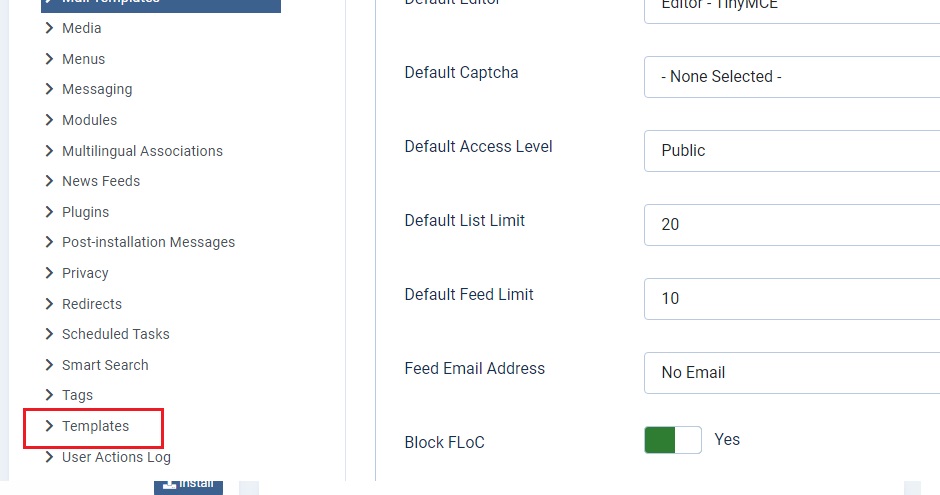 Enable "Preview Module Position"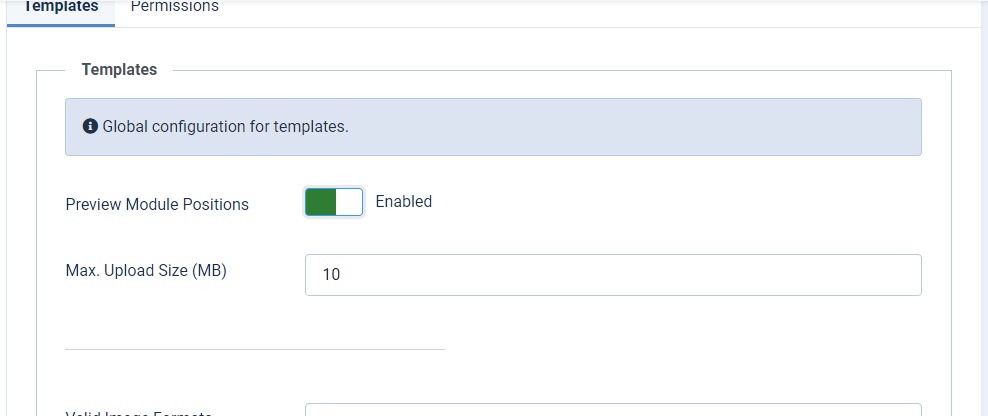 Enter "?tp=1" at end of URL and it shows layout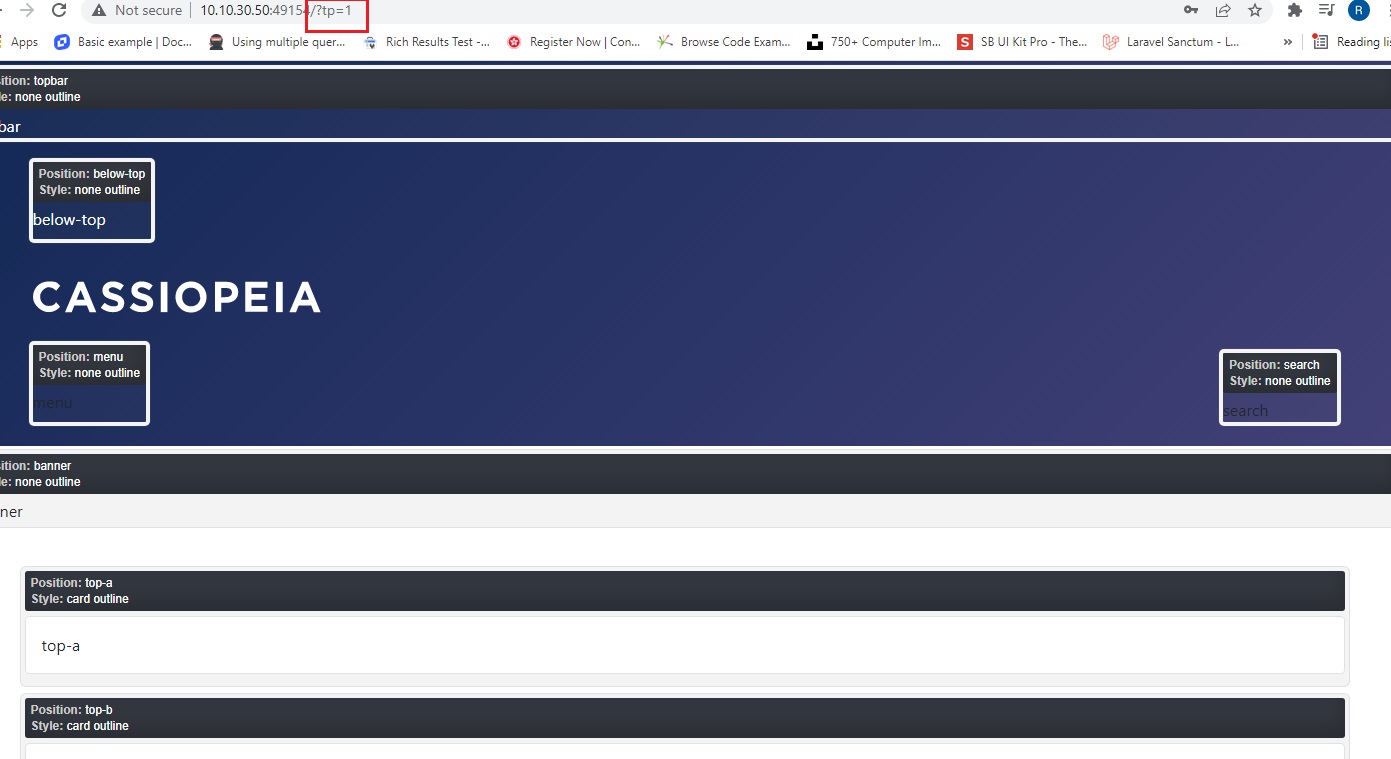 Delete old Modules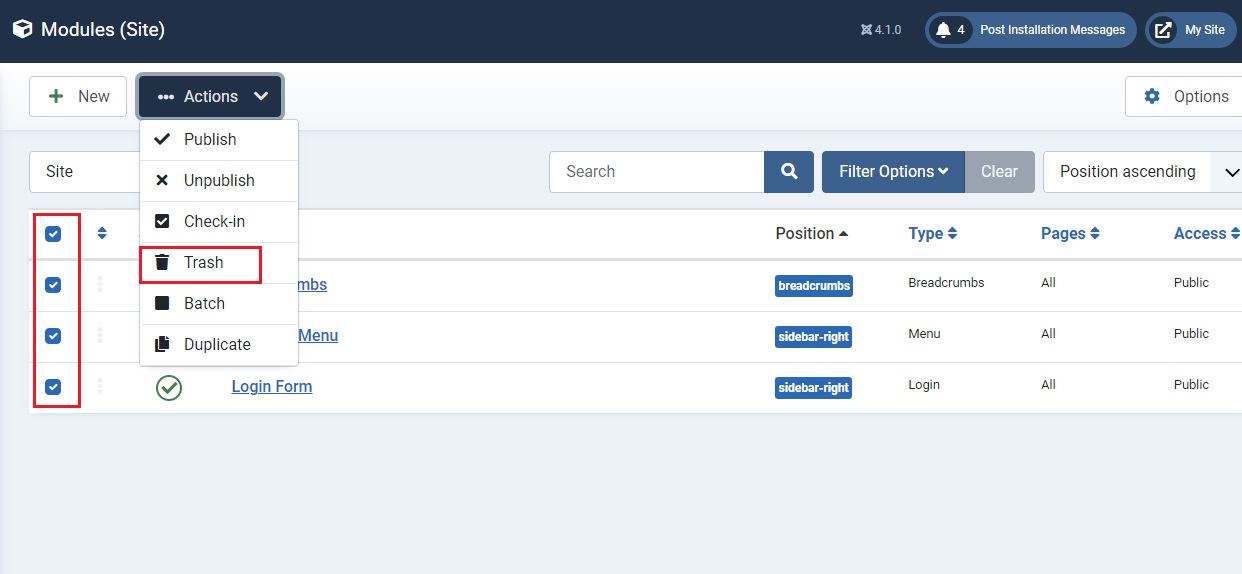 Go to this extension to download Joomla 4 Image Slider. You can use others if you prefer to do so.
Install Extension/Plugin
The following is the an example of installing Joomla Extension or Plugin
Go to Administrator Dashboard and click Extensions under Manage section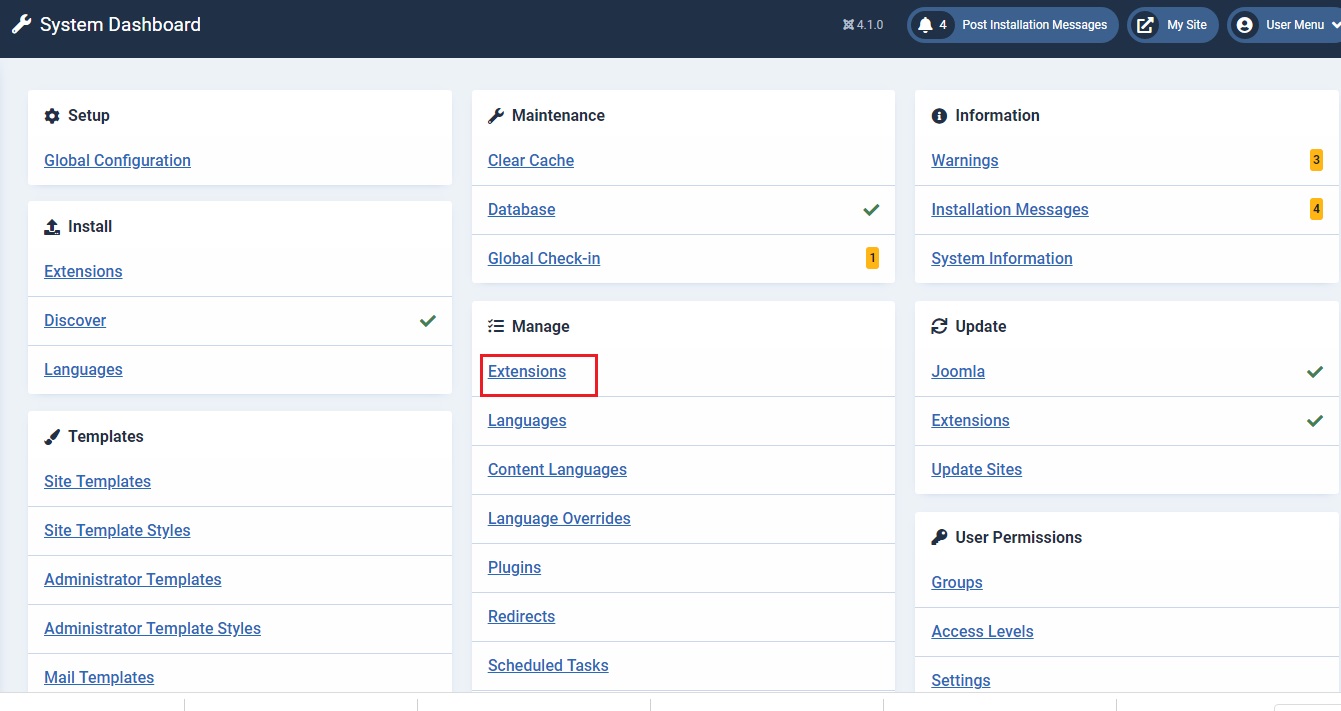 Click Install Extension

Upload Folder to install the Extension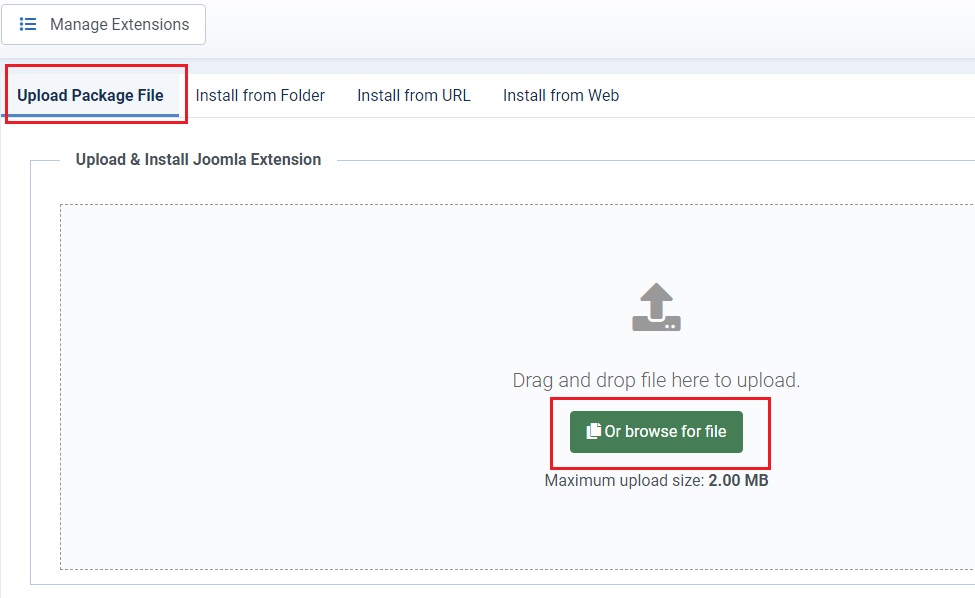 How to setup Image Slider
Go to Module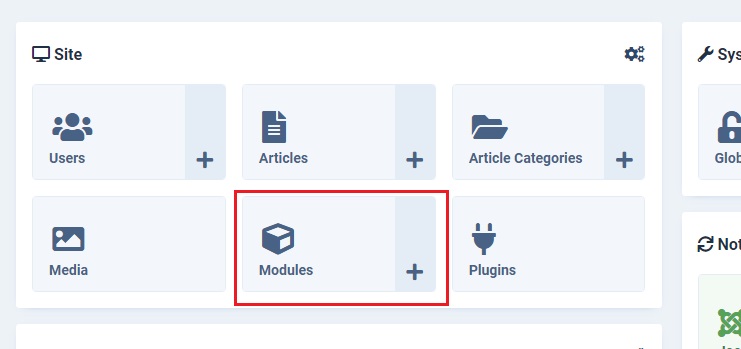 Click DJ-ImageSlider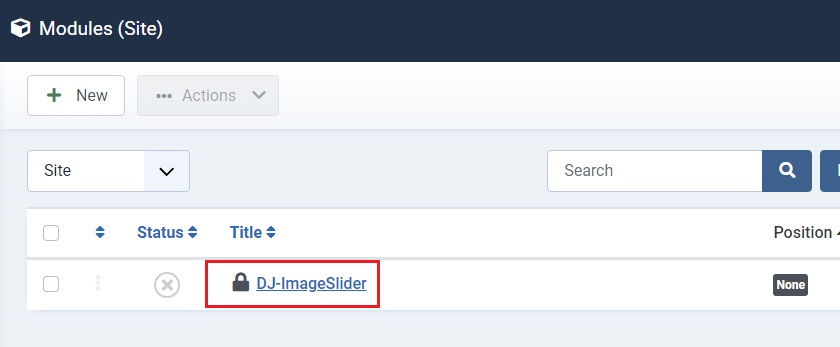 Setup as below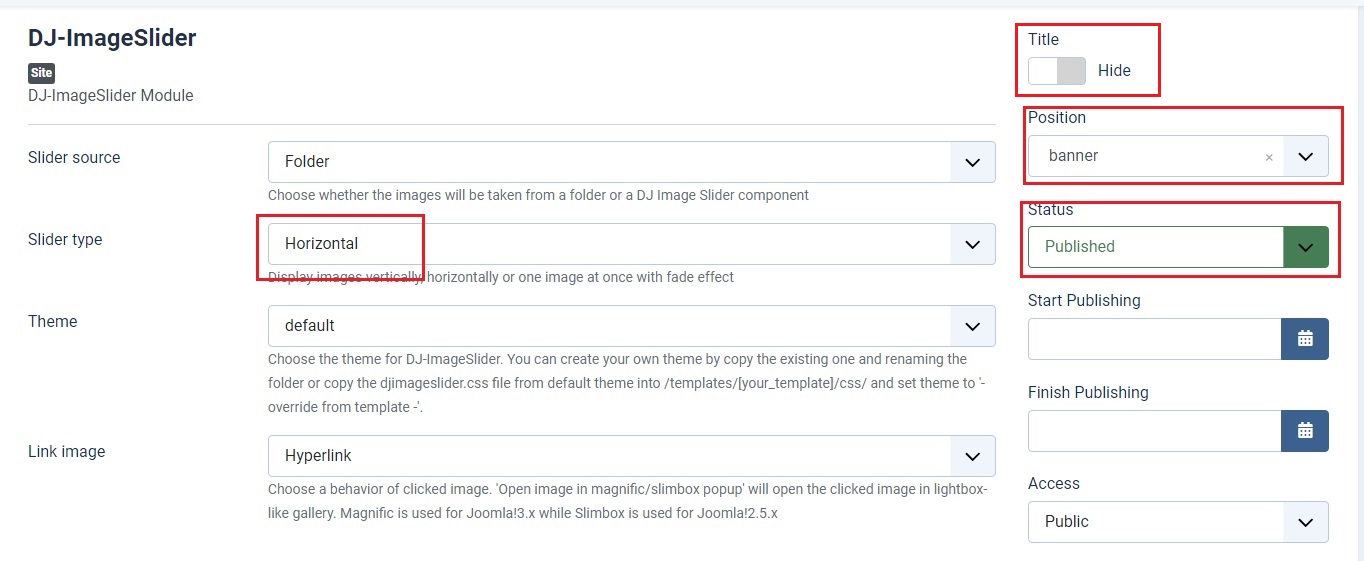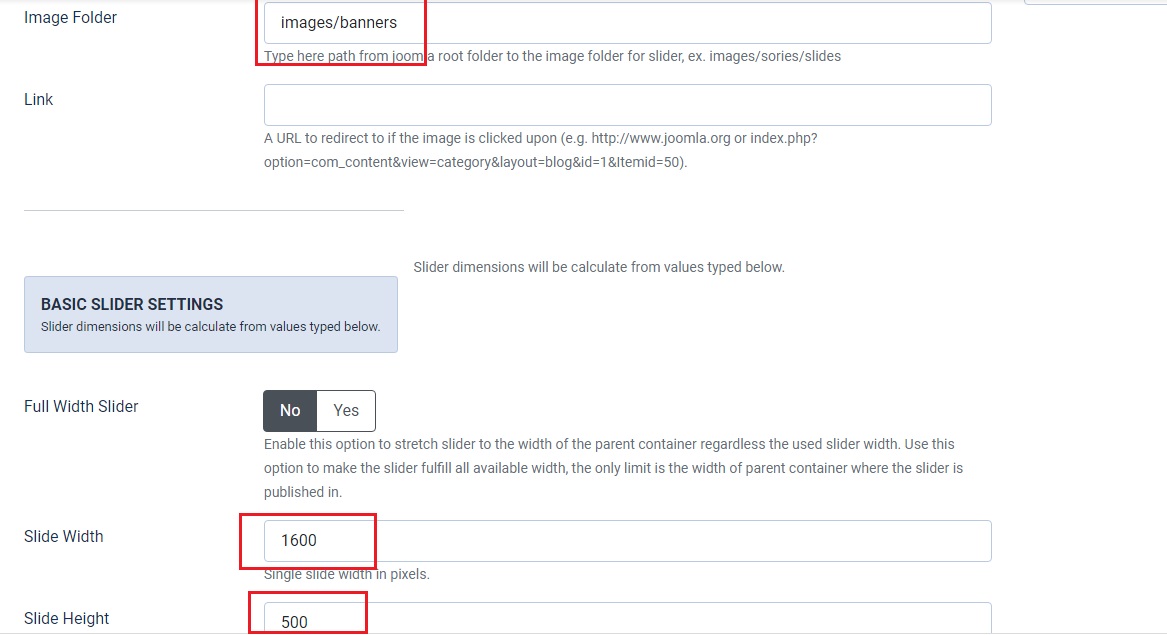 It display as shown as below on user's website