How to Install Visual Studio 2022 Community – The Best IDE for ASP.NET/C#
Last modified: March 20, 2022
Visual Studio 2022 is the best and latest Visual Studio ever. It is first 64-bit IDE makes it easier to work with even bigger projects and more complex workloads.
There are different version of Visual Studio 2022
Community (free version) - free for students, open=source contributors and individual
Professional - best suited for small team
Enterprise - best suited for large team
1. We are going to install Visual Studio 2022.
Select Community and press Free Download
Install the program
Select ASP.NET and web development and download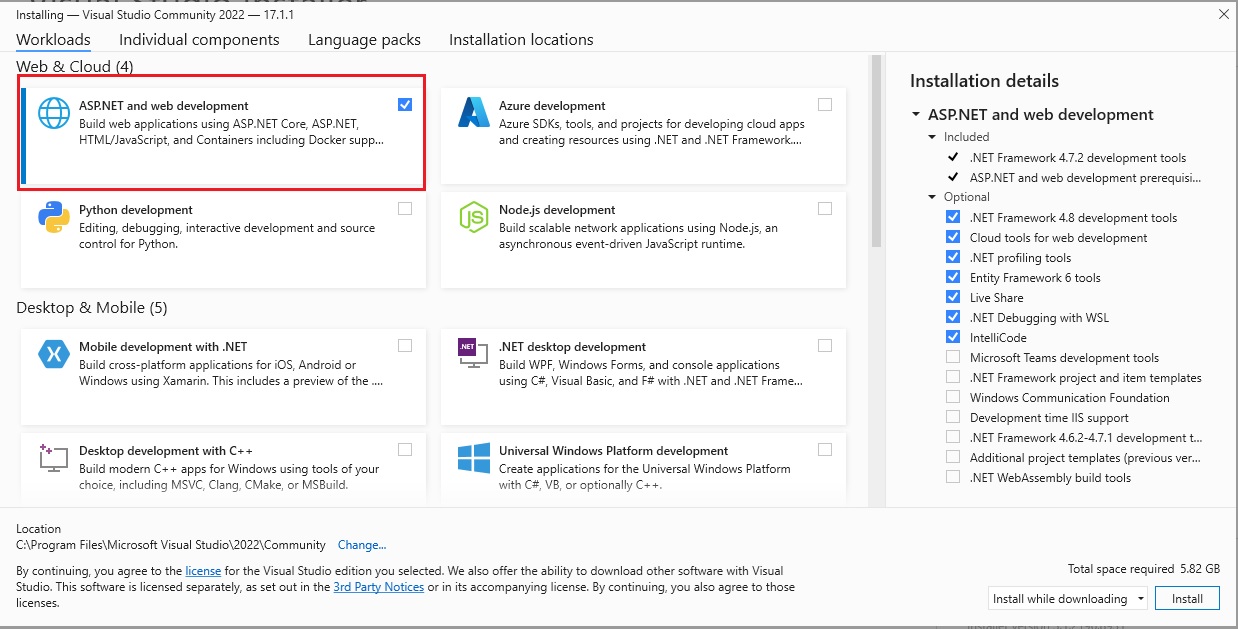 2. We also need to install .NET 6 SDK
My PC is windows and 64bit. Download the file and install it

3. Ready to use